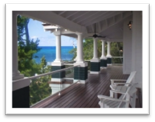 Northern Michigan cottages and "up north" homes line the lake Michigan shoreline, the Grand Traverse Bays, lakes, rivers, and streams.
Whether for sale by owner, through a listing broker, or buyers' agent real estate a review of the transaction is important.
Riparian rights, littoral rights, and easements are important.
Stawski Law is familiar with the unique needs associate with lakefront homes and cottages.
Ask why local representation is important on waterfront and investment properties.  Attorney representation helps to spot and resolve issues before closing.